When you have a pet, you are dedicated to their long-term health and wellbeing. You don't want to count on emergency visits to an animal hospital for all your pet's healthcare needs, which is why you might count on a vet for preventive care. In many cases, this includes bloodwork for early diagnosis. At Animal Oasis of the Rockies, we have been providing Broomfield residents with reliable veterinary services including bloodwork for many years. Read on to learn more about the benefits of scheduling an adult panel or a senior panel for your pet.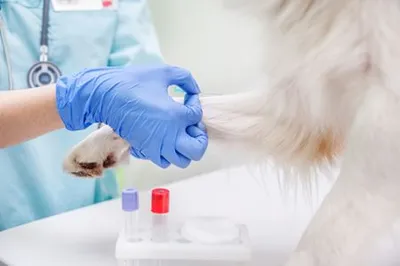 Blood Tests Identify Many Factors
When your dog or cat undergoes a blood test, the veterinarian will perform a complete blood count and blood chemistry evaluation. These tests look for white blood cells, red blood cells, platelets, glucose, proteins, cholesterol, and digestive enzymes. Each of these components can help identify serious issues with the systems of your pet's body.
Recommended Bloodwork
There are several instances in which our veterinarian recommends bloodwork. For example, young pets may have bloodwork done on the first veterinary visit to look for congenital disease and potential risks before a spay or neuter surgery. Additionally, our veterinarian will recommend an adult panel during a pet's annual wellness exam. Our vet will request a senior panel for senior pets to ensure you have all the information you need to make important decisions about your pet's health. If your pet is sick or requires surgery, bloodwork will help you ensure that your pet is a good candidate for surgery.
Some Steps Prepare Your Pet for Bloodwork
Our veterinarian recommends you take some steps ahead of time to prepare for your pet's bloodwork. Our vet may ask that your pet fasts for several hours before the appointment. You should continue to provide water. Next, make sure to minimize stress. Your pet should have a stress-free morning before having bloodwork conducted. Whether your pet is undergoing an adult panel or a senior panel, make sure to pay attention to your vet's requests for the most accurate results.
Schedule an Appointment with Our Veterinarian in Broomfield Today
If you are looking for a veterinarian in Broomfield to perform pet bloodwork, contact Animal Oasis of the Rockies today. Call us today at (303) 900-7765 for more information or to schedule an appointment with our veterinarian.